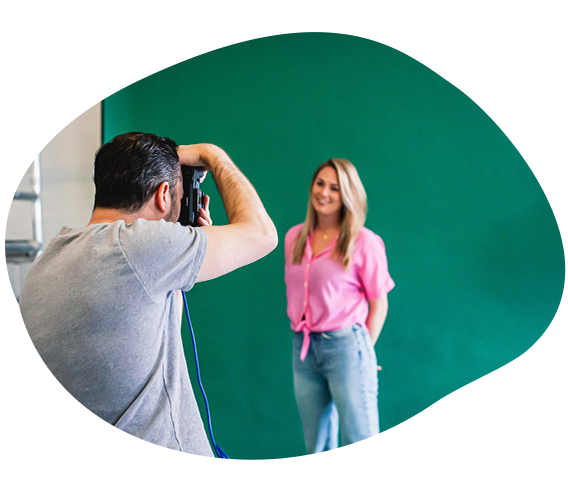 The studio can be rented for:
Film shoots
Photography
Livestreams
Workshops
Creative space
Events
Furthermore, if needed, we offer full support for your film- of photo production through VideoBird and PhotoBird.
Film production
With 110m2 you'll have every opportunity available to record a great video. Our canvas-white space can easily be transformed into a film set, or a fashionable setting using our backdrops.
If needed, our VideoBird team is available to book, to assist with your production.
Photography
Our white studio space has beautiful industrial brickwalls, a gray concrete floor and plenty of light from the large windows. With backdrops, styling and blackout curtains, the studio can be decorated to your specific needs. Our overhead doors make it easy to drive in any type of prop. If desired, our PhotoBird team is ready to assist you with your shoot.
Livestreams
We offer livestreaming in our studio for seminars, talkshows, workshops and other events. Using our stylish furniture we can create all kinds of settings. Our video production team will take care of your live stream to perfection. For more information, see our website.
Food & Beverage
Our coffee corner is equipped with all the goodies to quench your thirst and appetite. Delicious coffee & Pukka tea, soft drinks and more. Need a nice lunch or dinner? We got you! Contact us for more info.
Event & Workshops
Our studio is not only available to rent for film & photography shoots, but also for events, workshops, book launches, sample sales, training sessions & more. Connected to the bustling city, our studio is located in a relaxed environment along the Amstel.
Set styling & Visagie
With our stylish dressing table, clothing racks and dressing area, your models can change discreetly & be styled to perfection. For the best results, we can pair our make-up artist and set stylist with your production.